What is PEP Buddy?
PEP Buddy is a small, easy-to-use, hands-free, device held in the mouth. By breathing out through PEP Buddy, exhalation is prolonged, and your breathing rate slows.
What are PEP Buddy's Better Breathing Benefits?
Manage COPD & Other Chronic Lung Disorders

A buddy to help you breathe better... to ease shortness of breath due to Chronic Obstructive Pulmonary Disease (COPD), emphysema, and other lung diseases.

Learn More

Reduce Anxiety & Stress

A buddy to help you relax... to promote calm, slowed breathing that reduces stress and anxiety, and to practice mindfulness.

Learn More
Does Your Breathing Make Day-to-Day Activities Difficult?
PEP Buddy is a simple, innovative, and portable medical device that reduces breathlessness so you can increase your activity level.
Learn More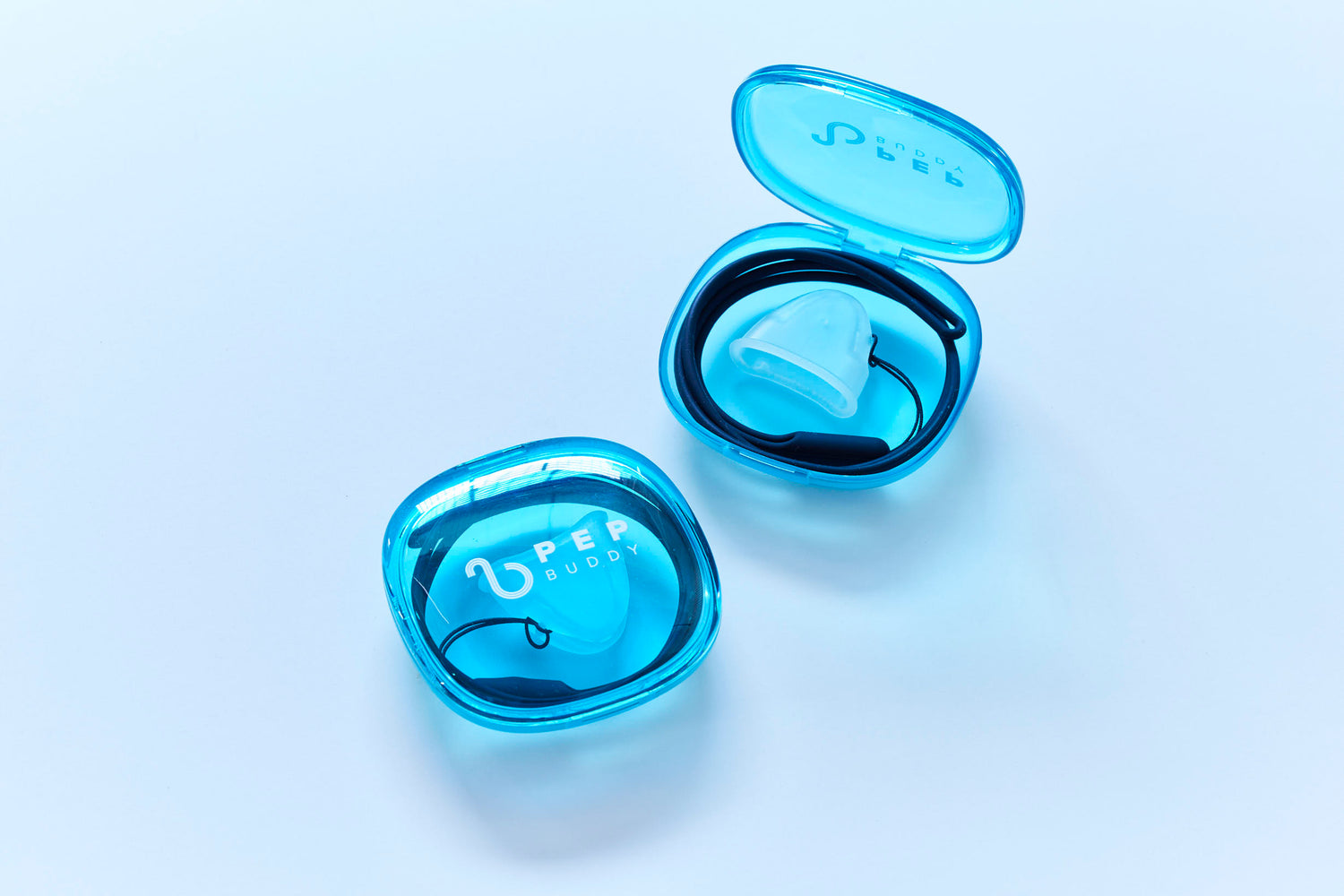 Clinically Proven & Easy to Use
PEP Buddy was developed by two lung doctors and is scientifically proven to be safe and effective in clinical research studies conducted at University of Cincinnati College of Medicine. PEP Buddy is designed and manufactured in the United States.
Review The Results
Control Your Breathing for Peace of Mind
"Helps to learn to control breathing, reduce anxiety about not being able to breathe. Helps during exertion to slow down breaths." – PEP Buddy Study Participant
Slow Down Your Breathing for Less Stress
"I am a huge fan of this device! It helped prolong expiration for me. It forced me to slow down my breathing." - Exercise Physiologist & Yoga Trainer
Choosing a selection results in a full page refresh.