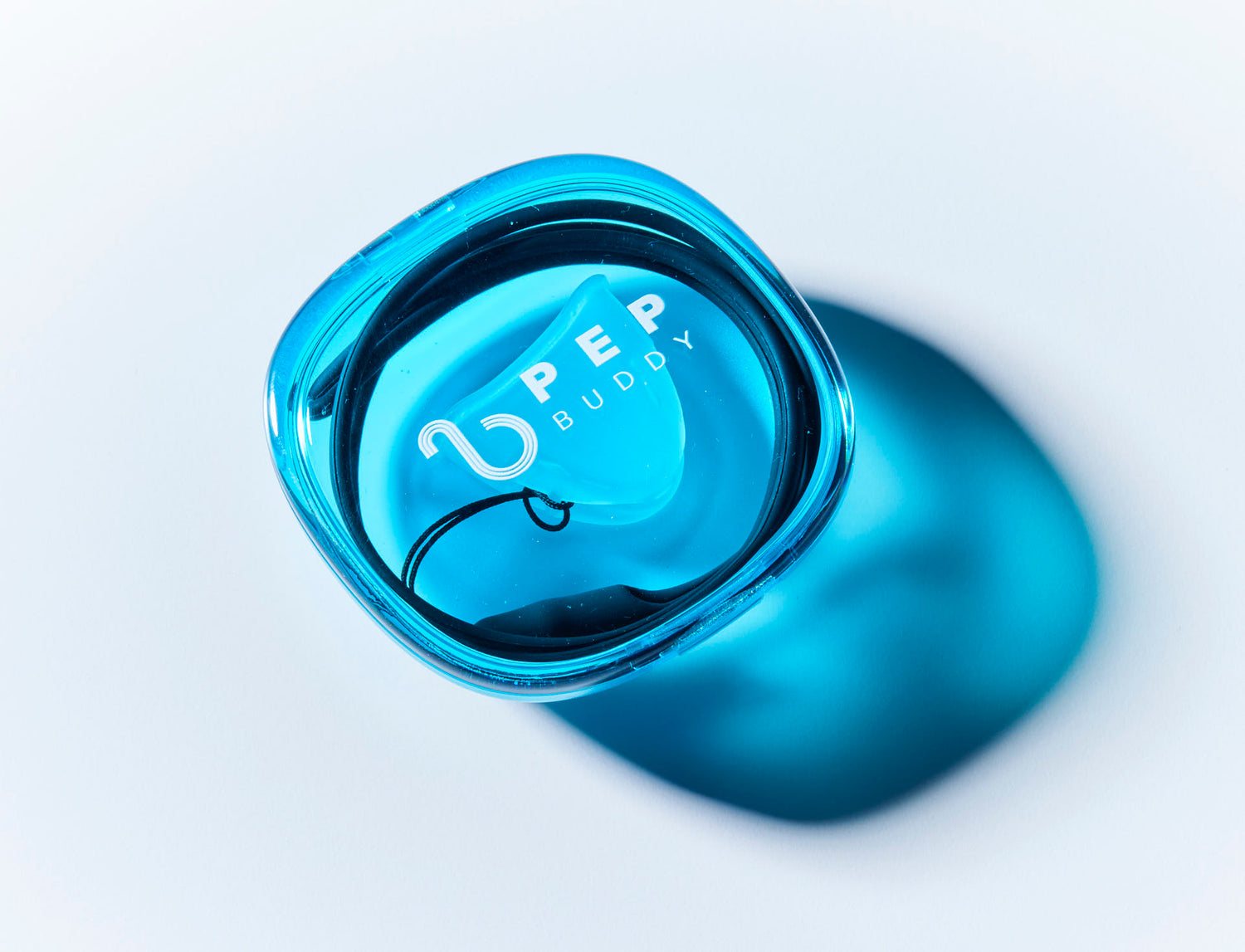 Better Breathing — Backed by Science
"Before PEP Buddy, the major outpatient treatments for breathlessness in individuals with COPD were inhaler medicines and pulmonary rehabilitation. With the creation of PEP Buddy, we've launched a novel non-medicinal treatment that is highly effective and easier than pursed lip breathing but with similar physiologic effects."- PEP Buddy Cofounder, Dr. Ralph J. Panos, MD
A Small Device with Big Impact
In the team's most recent research, the impact of PEP Buddy was studied in people with COPD during activity and during daily life.
Almost 4 in 5 (72%) people showed meaningful improvement in their shortness of breath, and they also had improved quality of life due to better control of their breathing. 

Among people who had a drop in their oxygen levels when they were walking, PEP Buddy prevented the drop in oxygen in 1 out of 3 people.

"We've been able to see how PEP Buddy is a small, easy-to-use device that can make a big impact in someone's life," says Dr. Zafar.
Want to Know More About Better Breathing?
Changing People's Quality of Life
"The idea about developing a light-weight and hands-free PEP device came after our research studies showed the role of air stacking or dynamic hyperinflation in people with COPD. We saw there were no hands-free, lightweight PEP devices available that could be used during activities and recovery to help reduce dynamic hyperinflation which causes breathlessness and breathing discomfort in people with COPD." - Dr. Muhammad Ahsan Zafar, MD, MS-CTR